I saw that
Book Chic
posted a few pictures (even getting the manager mad at him...), so I thought I would snap a few.
I don't really have bookstores near me. All I really have are Hastings, Wal-Mart, and Target. So here are a few from Wal-Mart: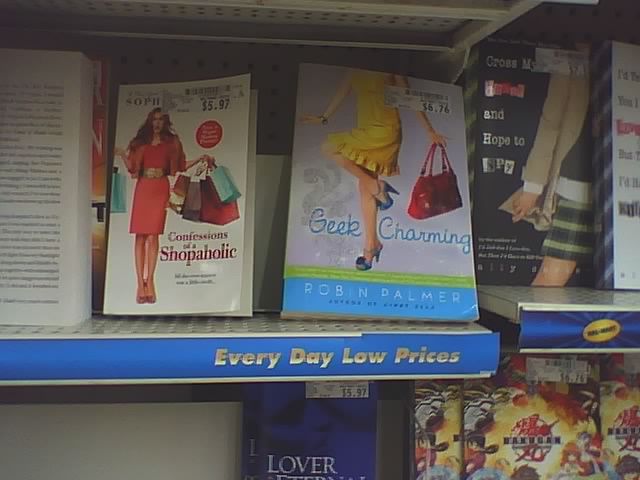 Above, we have
Geek Charming
by Robin Palmer and
Confessions of a Shopaholic
(Movie Tie-In)by Sophie Kinsella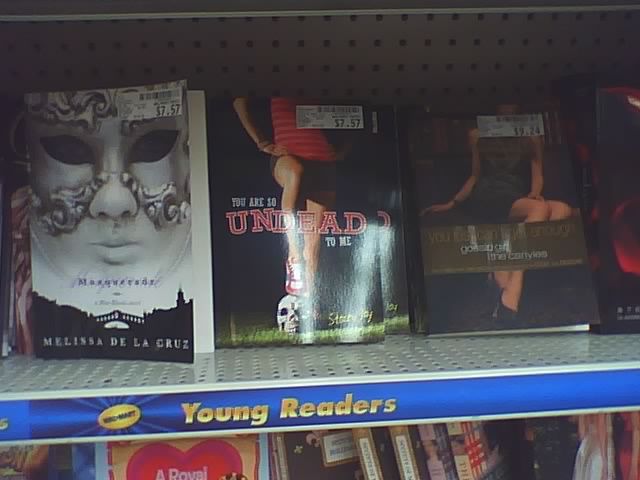 Above, we have
You Are So Undead to Me
by Stacie Jay;
Masquerade
(Blue Blood Novel) by Melissa de la Cruz; and a Gossip Girl: The Carylies book.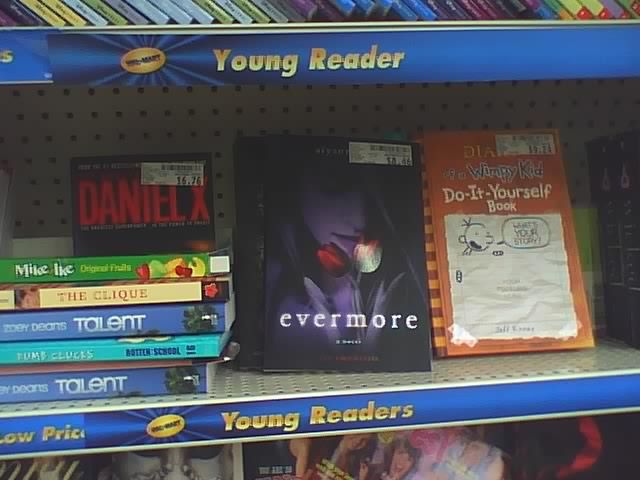 Above, we have
Evermore
by Alyson Noel with a
The Clique
book trying to "hide".
Last, but not least: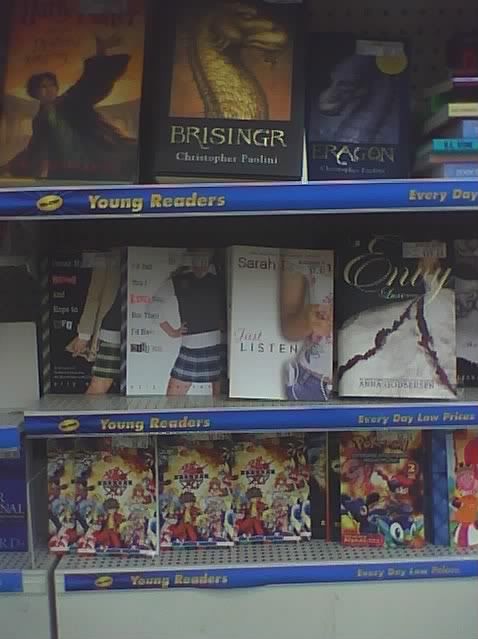 We have a lot here:
Cross My Heart, Hope to Spy
by Ally Carter
I'd Tell You I Love You, But Then I'll Have to Kill You
by Ally Carter
Just Listen
by Sara Desson
Envy: A Luxe Novel
by Anna Godbersen
You can also see Harry Potter books, Eragon books, and a few mangas on the bottom.
Well, I hope you enjoy this and I hope to find more good Books In Their Natural Habitat!